Used Kuhn Combine drill
17

ads of used Kuhn Combine drill
Price : Ascending order

Price : Descending order

Km : Ascending order

Km : Descending order

Year : Ascending order

Year : Descending order
You also may be interested in these ads: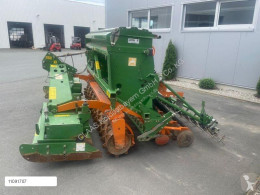 7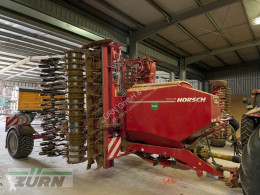 9
Horsch Pronto 6 KR
Germany - Schöntal-westernhausen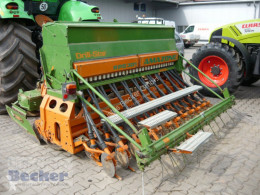 5
Amazone KG 301 + RP-AD 301
Germany - Weimar-niederwalgern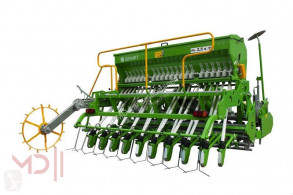 15
MD Landmaschinen MD BO...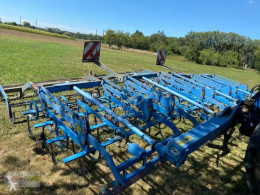 12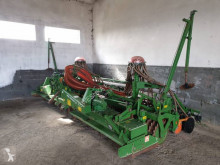 5
15
Amazone AD 3000 Super +...
Germany - Meißenheim-kürzell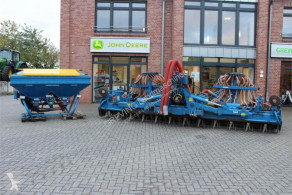 20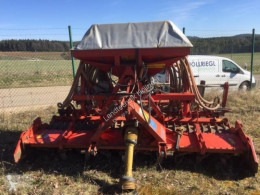 7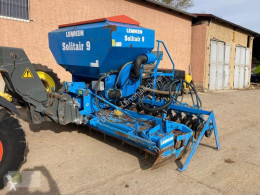 23
Lemken Zirkon 9/450 +...
Germany - Wetterzeube ot haynsburg
Kuhn agricultural equipment Kuhn is one of the leading brands in the production and sale of agricultural equipment, producing all kinds of equipment to meet all the needs of agriculture such as mowers, rakes, tedders etc. Kuhn also produces seed equipment such as mounted seed drills, trailed seed drills, precision seed drills and combine seed drills. What are the Kuhn combine seed drill ranges? The Kuhn brand offers two types of seed drills according to their operating modes: pneumatic or mechanical. The mechanical seed drills are divided into 3 series. The Combiliner Integra series, Combiliner Sitera, and the Sitera single combination seed drill. Combined pneumatic seed drills are grouped together in the Venta range with the Venta EC300, Venta CSC 6000 ranges, and the Venta pneumatic integrated seed drills. Each type of seed drill can therefore be combined with a rotary harrow. In order to offer combination seed drills that can meet the different needs of farmers, Kuhn also allows the choice of specific harrows. They all offer a minimum working width of three meters. Kuhn power harrows are separated into three distinct series according to their power. Between 180 and 200 horsepower for the 1020 series, between 240 and 260 horsepower for the 1030 series or between 300 and 320 horsepower for the 1040 series. The larger the harrow opening, the more debris this harrow will be able to clear. In order to do an even more perfect job, you can also add a cutter bar and protective rings. Finally you can adjust the depth of the roll. Buy a used Kuhn seed drill combination at an unbeatable price Are you looking for a Kuhn seed drill combination? Of course, before embarking on such a purchase, you must first carry out an inventory of your possible needs. What are your types of crops? What is the condition of your soil? What times of the year do you plan to seed? These are the questions that will help you find the best Kuhn seed drill combination. You will be able to choose a handset with a power and a width adapted to you. In addition, you can also then choose the appropriate accessories. Europe-Agriculture.com allows you to quickly find your seed drill combination Sell your Kuhn seed drill combination with Europe-Agriculture.com If Europe-Agriculture.com allows you to find Kuhn seed drill combinations at the best price, it also allows you to quickly sell your agricultural equipment. After registering in our space dedicated to the sale of equipment, you can choose the category of seed drill combinations and then indicate the Kuhn brand. In order to identify the most precise announcements possible, Europe-Agriculture.com also asks you to fill in some additional fields such as the number of hours of your machine, or its power. These indications are indeed essential for future purchasers of your equipment. Spare parts for Kuhn seed drill combination Are you going to purchase a Kuhn seed drill combination soon, or do you already have one? In both cases, the "Spare parts" category ofEurope-Agriculture.com will be very valuable to you. It is essential to carry out regular maintenance on your machine in order to guarantee its best functioning. That's why you will find all the spare parts you need on our site.