Used n/a Forest harvester Biojack 300 Fällgreifer Energieholzgreifer Kran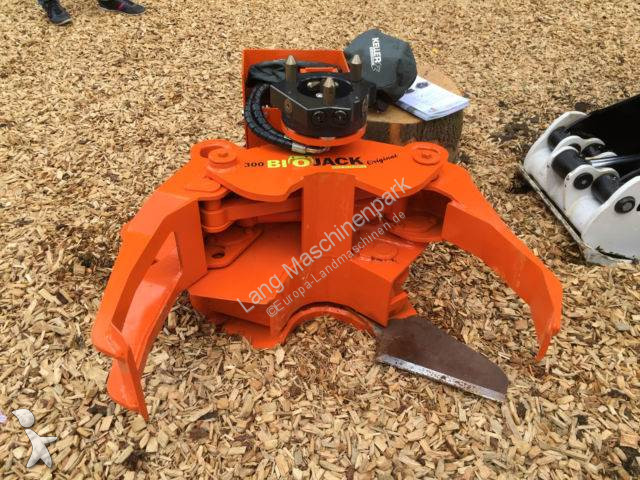 Loading in progress...
Characteristics - Used n/a Forest harvester Biojack 300 Fällgreifer Energieholzgreifer Kran
Forestry equipment Forest harvester
Main information
Website ref. :
2932238
Bodywork
Forest harvester
Make

n/a

Model
Biojack 300 Fällgreifer Energieholzgreifer Kran
Condition
used
Year
--
Additional information n/a Biojack 300 Fällgreif...
Serial number
-
Notes
TVA (19%): 1 995 EUR
Autres informations: Biojack 300 Fällgreifer
> für Krananbau
> Eigengewicht von nur 260 kg
> Es wird nur ein doppelwirkendes Hydraulik Steuergerät benötigt. Die einzelnen Funktionen, werden per Folgesteuerung automatisch ausgeführt.
> max. Durchmesser bis 300 mm
> Betriebsdruck 200
250 bar
> Ölfluss 60
100 l/min
> Schnittbewegung wird durch ein zirkulierendes Messer durchgeführt
> die Haltezangen sind mit Entastungsmessern ausgestattet
> Greifer Öffnungsweite 840 mm
> Messer gefertigt aus HB 500 Stahl
> Mit dem Biojack 300 ist es möglich, das Schnittgut zu entasten, zu zwicken/kneifen und anschließend auch zu verladen. Der Greifer kann auch zum Verladen verwendet werden.
> Geeignet für alle Fahrzeuge welche einen Kran besitzen, wie Harvester, Forwarder, Skidder, Forsttraktoren, LKW Aufbauten, Rückewagen usw.
Transport ? Kein Problem !
Finanzierung ? Sprechen Sie uns einfach an !
Zusätzlich sind noch folgende Optionen erhältlich:
(Nicht im angegebenen Preis enthalten)
Sammeleinrichtung
> Diese wir einfach auf der Oberseite des Fällgreifers montiert
> zum bündeln von kleinern Schnittgut (Durchmesser kleiner 10 cm)
> Wird durch eine Funkfernbedienung ausgelöst, somit ist auch hier kein weiterer Hydraulikkreislauf notwendig !
> Gewicht der Sammeleinrichtung ca. 40 kg
> Diese kann jederzeit, auch nachträglich ohne Große Umbauten nachgerüstet werden
Preis: 3.500,00€ zzgl. 19% Mwst.
Roke Kran-Schnellwechseleinrichtung
 Der revotionäre ROKE KRAN SCHNELLWECHSLER, mit automatisch kuppelnden Hydraulikkupplungen, geeignet für alle Krananbauten. Wie z.b. Holzgreifer, Zweischalengreifer, Holzzangen oder auch Energieholzzangen wie unseren Biojack 300 (y).
Entwickelt und gefertig in der Schweiz, daher nur beste Qualität und hochwertigste Komponenten verbaut.
Die ersten Modelle sind bereits seit über 3000 h im Einsatz
OHNE Verschleiß !
Das Schnellwechselsystem "Roke" wird geliefert mit einem Teil für die Unterseite des Rotators (wird fest damit verbaut) und zwei Adapterteilen für die jeweiligen Anbaugeräte.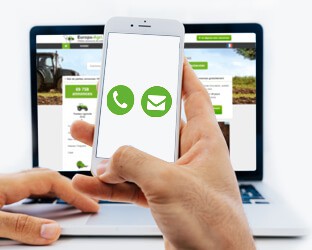 You are interested in this vehicle ?
Don't wait any longer, get in touch with the company Lang Maschinenpark to know more right now !