Used Laverda Combine harvester
14

ads of used Laverda Combine harvester
Price : Ascending order

Price : Descending order

Km : Ascending order

Km : Descending order

Year : Ascending order

Year : Descending order
You also may be interested in these ads: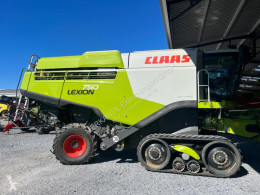 12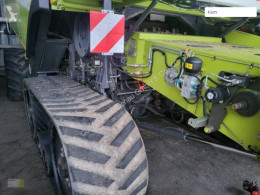 11
Claas Lexion 570 TT Allrad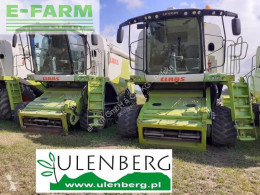 9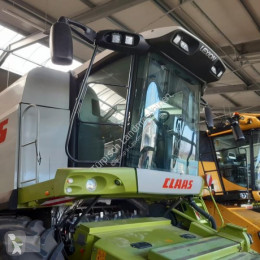 23
Claas Lexion 580
Germany - Wetterzeube ot haynsburg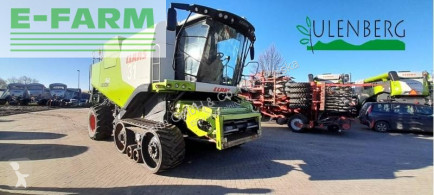 13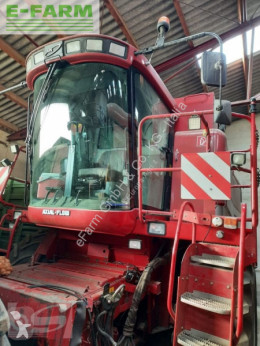 7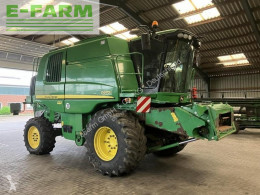 24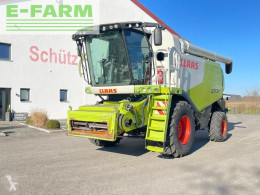 20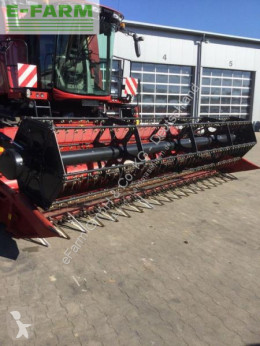 18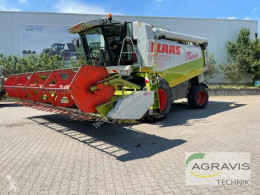 17
The origins of the Laverda brand It was in 1873 that Pietro Laverda set up his first artisan workshop in Italy. It produces tools for the agricultural sector. In 1930, the grandchildren took over the management of the company. They will bring new life and Laverda will then become a major company in the field of agricultural machinery production. The company first created binders and then the first Laverda combine harvester appeared in the 1950s. The M 100 AL was the first cross-level combine harvester model. Today, Laverda is the brand of reference for the Agco Corporation group for all aspects of combine production and development. What types of Laverda combine harvesters are there? There are many Laverda combines. There are officially 6 series: the M400, M400 LC, M300, M300LC, M 200 and M180 series and finally the specific RICE models. Each of these series is developed into around twenty models. You can select multiple criteria for your Laverda combine to create the right tool for your business. You can first choose the type of slope of your land: 3 possible choices which are "Plains", "Hills" or "Mountain". Also select the width of the cutting platform between 4 meters and 7.60 meters maximum. Thirdly, you can indicate the desired power in KW (between 129 and 265 kW), then the capacity of your hopper in liters (from 5000 to 9000 liters). The final features specific to your Laverda combine will be the number of straw walkers and the auxiliary separation system. Finally, you can also indicate a minimum or maximum price order not to be exceeded. Laverda M410, Laverda M300, Laverda M 310 MCS RICE etc. All these indications will allow you to find your perfect combine among the twenty models available. What options are available for Laverda combines? Laverda offers new tools in order to always improve the efficiency of its combine harvesters. The Power Flow cutting table and Free Flow cutting table promote high threshing capacity and high throughput. The Terracontrol allows the cutting platform to be adapted longitudinally and transversely. Conveyor, continuous flow system or even specific threshers and exclusive concave are all options that you can have on your Laverda combine harvester. Used Laverda combine harvester for sale second hand? Are you looking for a used Laverda combine harvester for sale? Welcome to our Europe-Agriculture.com site which brings together for you all the best advertisements of used agricultural equipment and in particular used Laverda combine harvesters. Find and buy your new or used Laverda combine harvester by indicating in our search filters your desired characteristics. Make, model, price, power, hopper capacity, don't hesitate to be as precise as possible, which will allow you to find the best opportunities right away! Laverda combine harvester parts Already own a new or used Laverda combine? In this case you may just be looking for Laverda spare parts to replace an old part on your machine. Or do you want to add front implements or specific equipment for your harvester? Then go to the sections Agri equipment and agri spare parts. If you want to find an original Laverda part, then enter the name of the brand in the search bar. Otherwise, scroll through the ads and find for example new parts for your engine or your body.